Diversity drives innovation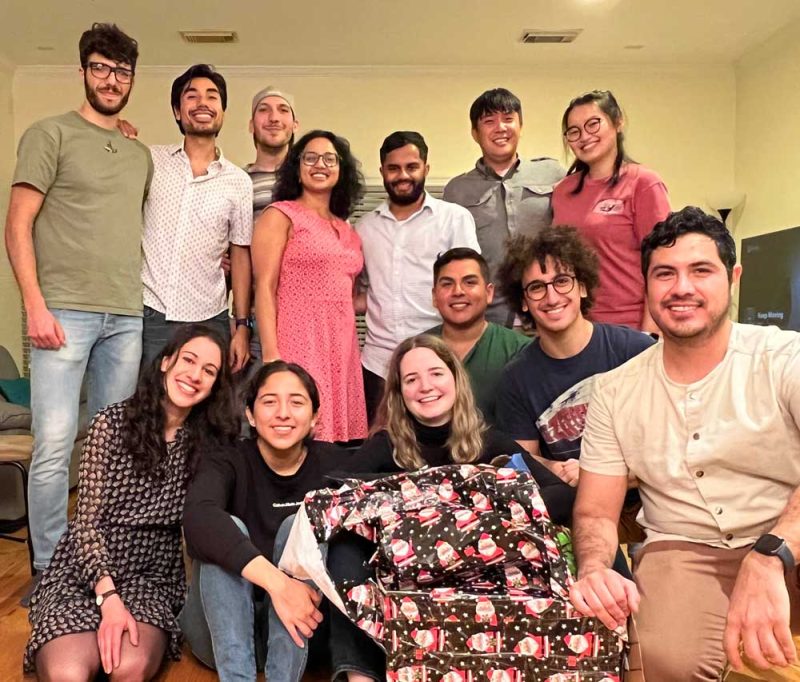 In the Grattoni Lab, we believe that diverse teams are the engines of innovation. Transformative healthcare solutions are born at the intersection of ideas and experiences stemming from each individuals' unique background and perspective.
We are always looking to expand our team. We embrace diversity, creativity and nonlinear thinking. Sounds like you? Reach out.
Current openings
We are looking for PhD, MD, MD/PhD students or early stage postdoctoral fellows to join us in the projects below with research interest or expertise in:
Summer internships
Learn more about summer internships.
Master students
The Grattoni Lab hosts master's students for their thesis projects. Students are matched to a project based on their background and interest. To learn more, reach out.
Graduate or medical students (PhD, MD, MD/PhD)
Houston Methodist Research Institute has affiliations with various universities, including but not limited to Texas A&M University, Tecnológico de Monterrey, Rice University, Weill Cornell Medical College, Politecnico di Torino, University of Houston, and University of Chinese Academy of Sciences.
If you're interested in a laboratory rotation or conducting your dissertation research under the mentorship of Dr. Grattoni, reach out.
Postdoctoral Fellows
Postdoctoral fellows take on leadership roles to drive projects toward clinical translation. All candidates are encouraged to apply. Areas of interests include cancer biology or cancer immunology, biomedical engineering, electronic engineering, cell encapsulation, and polymer or formulation chemistry. Send your CV, cover letter and 3 references here.